Optical Science Research Imaging Center
The College of Mathematics, Natural Sciences & Technology is home to the Optical Science Research Imaging Center. This facility, located in Rm 237 of the Luna I. Mishoe Science Center, was initially founded with funding from the National Science Foundation in 2005 and has developed multiple capabilities to accommodate qualitative and quantitative spectroscopy and Imaging research.
The goals of the Optical Science Research Imaging Center are to create an integrated research and education environment for researchers and students; to support and motivate cross-disciplinary research among scientists from different DSU and non-DSU STEM departments; and to provide access to companies and external users to state-of-the-art instruments and expertise for imaging and analysis of complex samples.
A modest-sized operation, The Optical Science Research Imaging Center offers a quick turn-around time and a reasonably discounted rate. For specific imaging requirements or questions about our capabilities, contact us.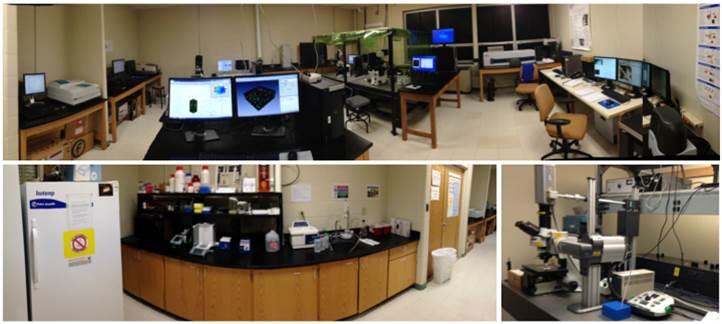 Capabilities
State-of-the-art imaging and spectroscopic equipment on a fee-based service;
Providing training to student researchers on use and application of quantitative imaging and laser spectroscopy techniques and analysis;
Development of novel optical technologies in collaboration with OSCAR research groups.