Khadijah Nixon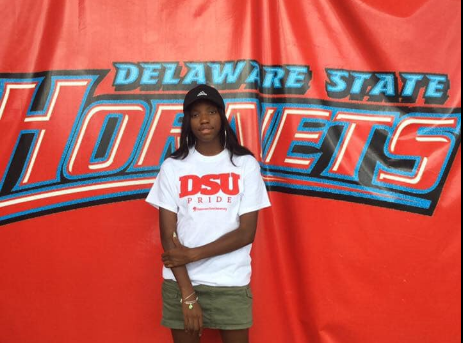 My name is Khadijah Nixon, and I am a junior at Delaware State University. I am a Chemistry major, and I am also minoring in Forensic Science. Additionally, I am a Teal Fellow apart of cohort II, and I am tutoring General Chemistry I for the fall and spring semesters of the 2019-2020 school year. Also, I am apart of several organizations, such as 1 Entity Modeling Troupe, National Association for the Advancement of Colored People (NAACP), Forensic Science Association (FSA), and the National Society of Collegiate Scholars (NSCS). Lastly, I inspire to become a forensic chemist or a toxicologist. 
Sarah Saintile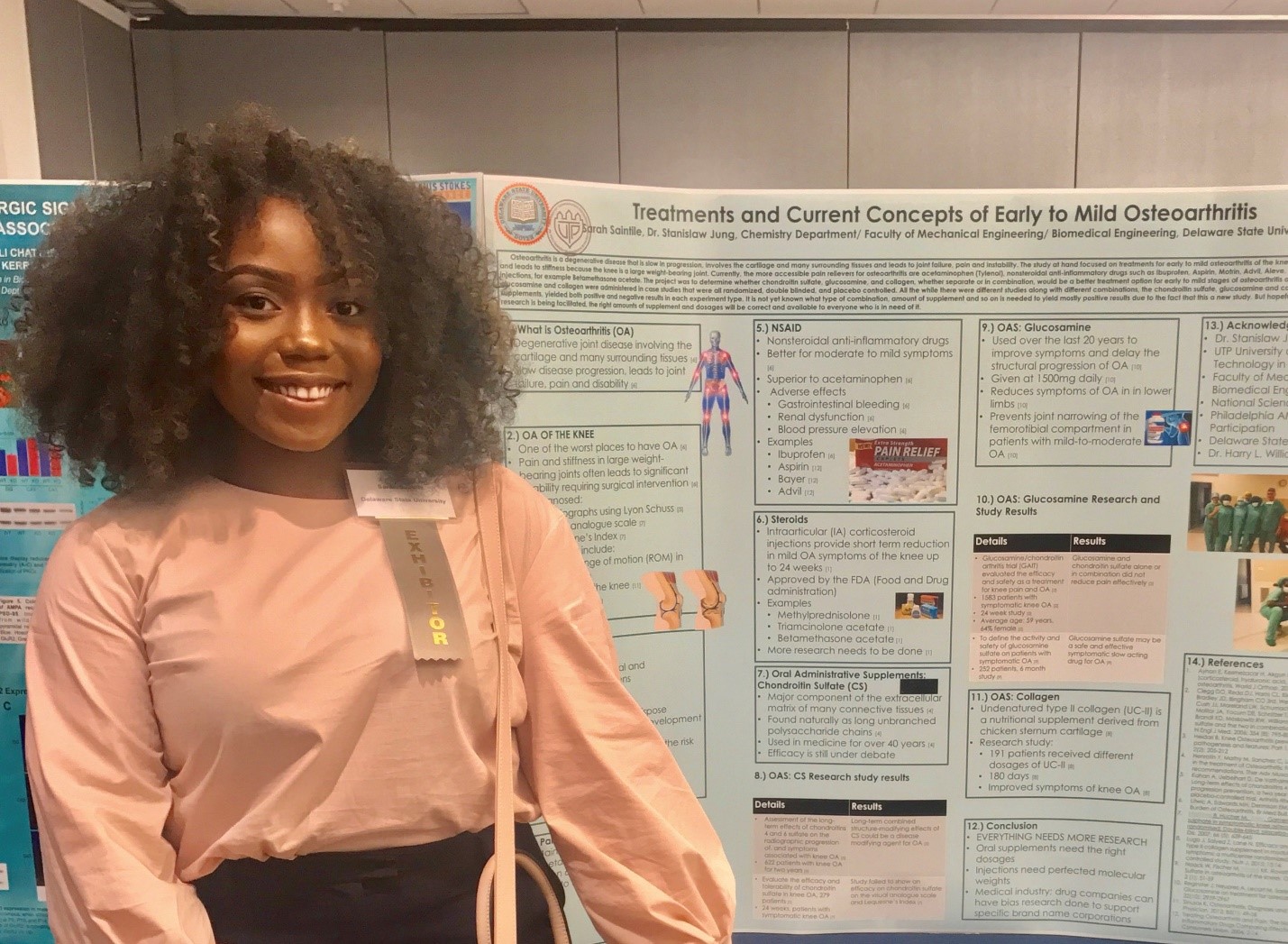 My name is Sarah Saintile. I am a gradating Senior majoring in Chemistry with a minor in Biology. I am tutoring the Organic Chemistry 1 class. I have had two internships: one doing research in Poland and the other as a Sales and Marketing intern for a Vaccine company. I love Chemistry and I love helping students find their way of understanding the material so they can perform exceptionally on their exams.
Leila Mouhtarim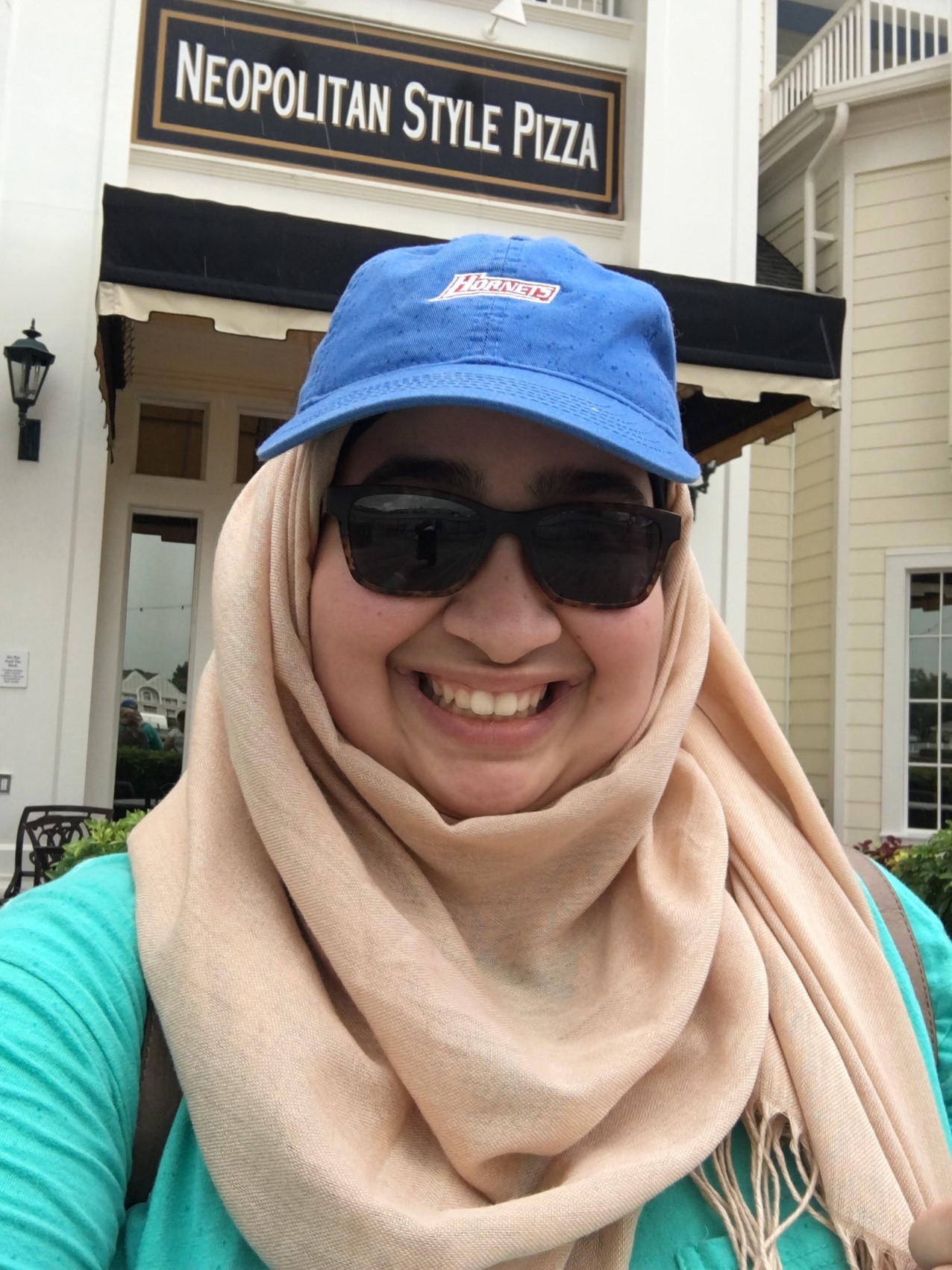 My name is Leila Mouhtarim, and I am a member of TEAL Fellow Cohort 2. I am a sophomore chemistry major that is tutoring chemistry 101. I have plans to work in forensics after graduation and to start my graduate degrees. I am the corresponding secretary for Alliance for Minority Participants and a member of the American Chemical Society. 
Komlan Attiogbe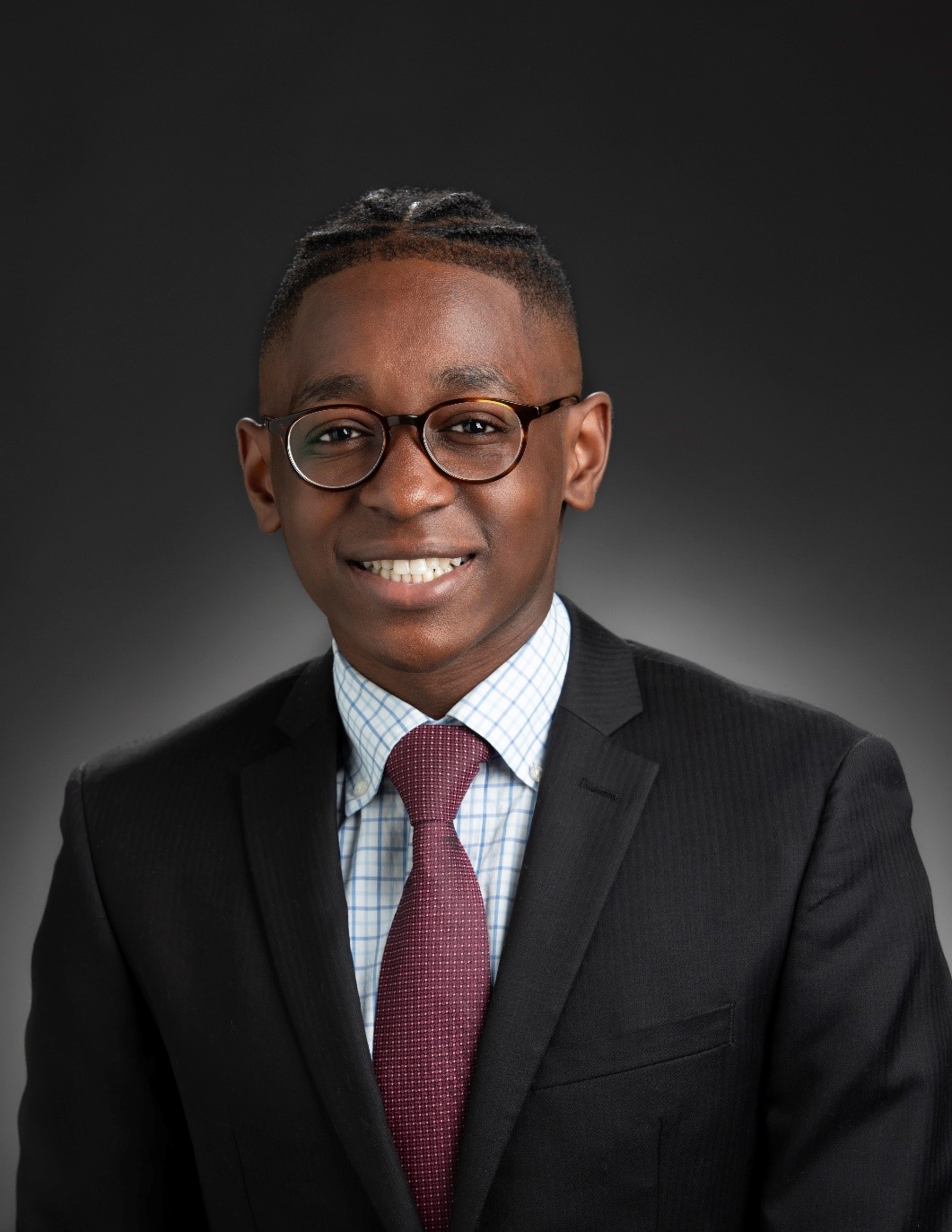 My name is Komlan Attiogbe and I am a junior majoring in Computer Science and minoring in Mathematics. I am tutoring Computational Thinking II and love the opportunity provided to me to help others. I have previously interned at Johns Hopkins Applied Physics Lab in Laurel, MD and Qualcomm in San Diego, CA. I am a part of the Men's Cross Country, Indoor Track, and Outdoor track team where I run the 1500 m, mile, 3k, 3k steeplechase, 5k, and 8k. I am also the Publications Chair on the board for the National Society of Black Engineers (NSBE). I was born in Togo, West Africa, but have lived most of my life in Germantown, MD. I hope to make lasting impacts and pursue a software engineering career in artificial intelligence. 
Ashley A. Wilson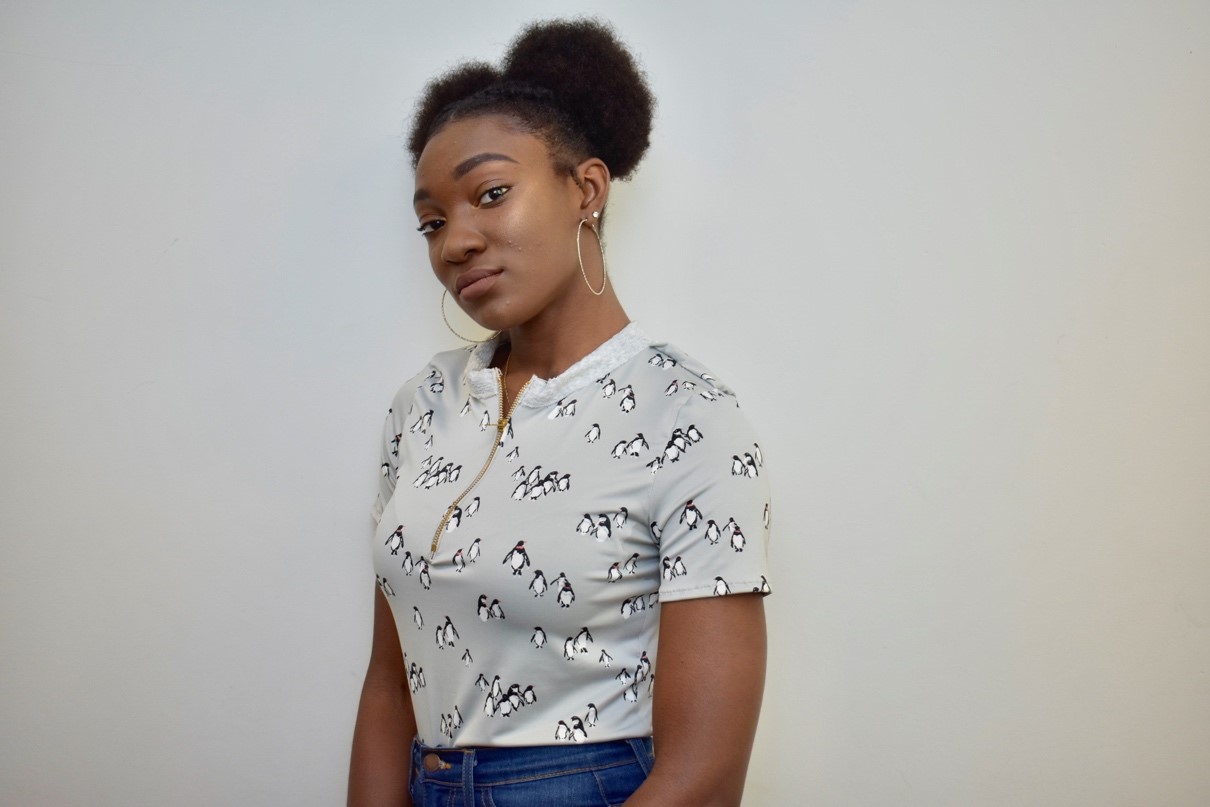 Greetings! My name is Ashley A. Wilson and I am an undergraduate senior studying forensic biology and minoring in chemistry at the illustrious Delaware State University. I am from Coral Springs, Florida. I am currently an athlete on the Delaware State University's women track and field team. I am also an undergraduate researcher working in a microbiology lab and a tutor who specializes in biological sciences such as cell biology. My extracurricular activities involve being a president of the Forensic Student Association, a member of the National Society of Collegiate Scholars, and a member of Student Athlete Association Committee. In the future, I aspire to be in the healthcare/medical field as a speech language pathologist or a physician assistant working in a private clinic or hospital setting.
Cherish Abraham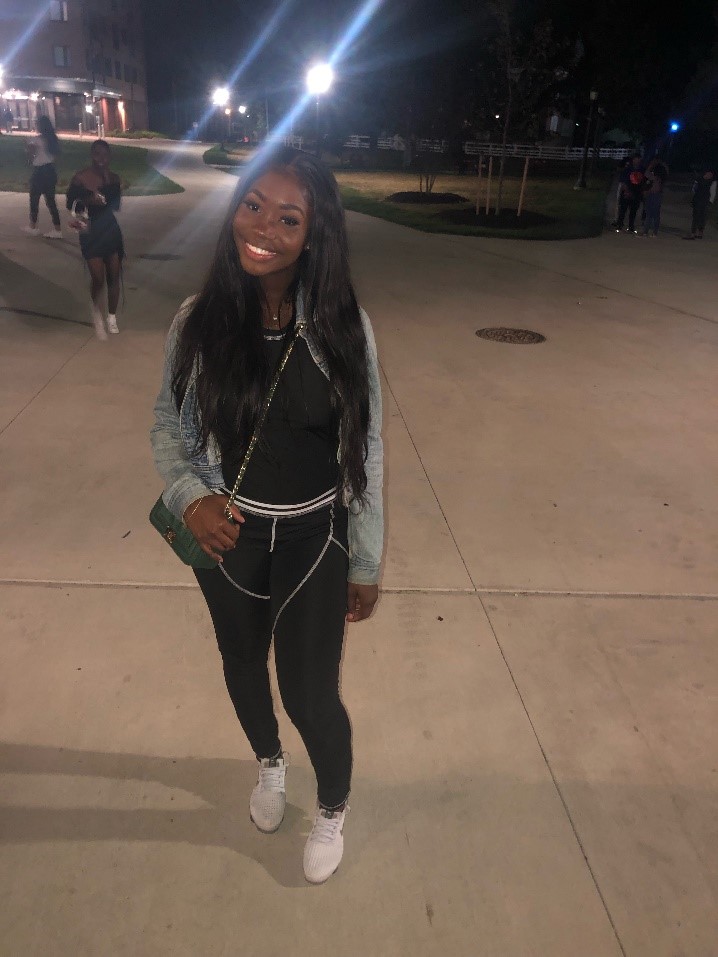 My name is Cherish Abraham and I am from Brooklyn, NY. I am currently a sophomore majoring in biology with a minor and chemistry. I serve as a tutor/peer mentor for General Biology and I am having a great time doing so. After I graduate, I plan to continue my studies at medical school, preferably in New York.
Sydney Watson
My name is Sydney Watson. I am from the Bronx, New York. I am a sophomore majoring in Forensic Biology. I am tutoring Biology 101 and 102. The organizations that I am apart of include National Council for Negro Women & Forensic Student Association. After getting my B.S. in Forensic Biology, I want to pursue getting my masters in Forensic Science and become a DNA analyst or forensic toxicologist.
Taylor Sparks-Faulkner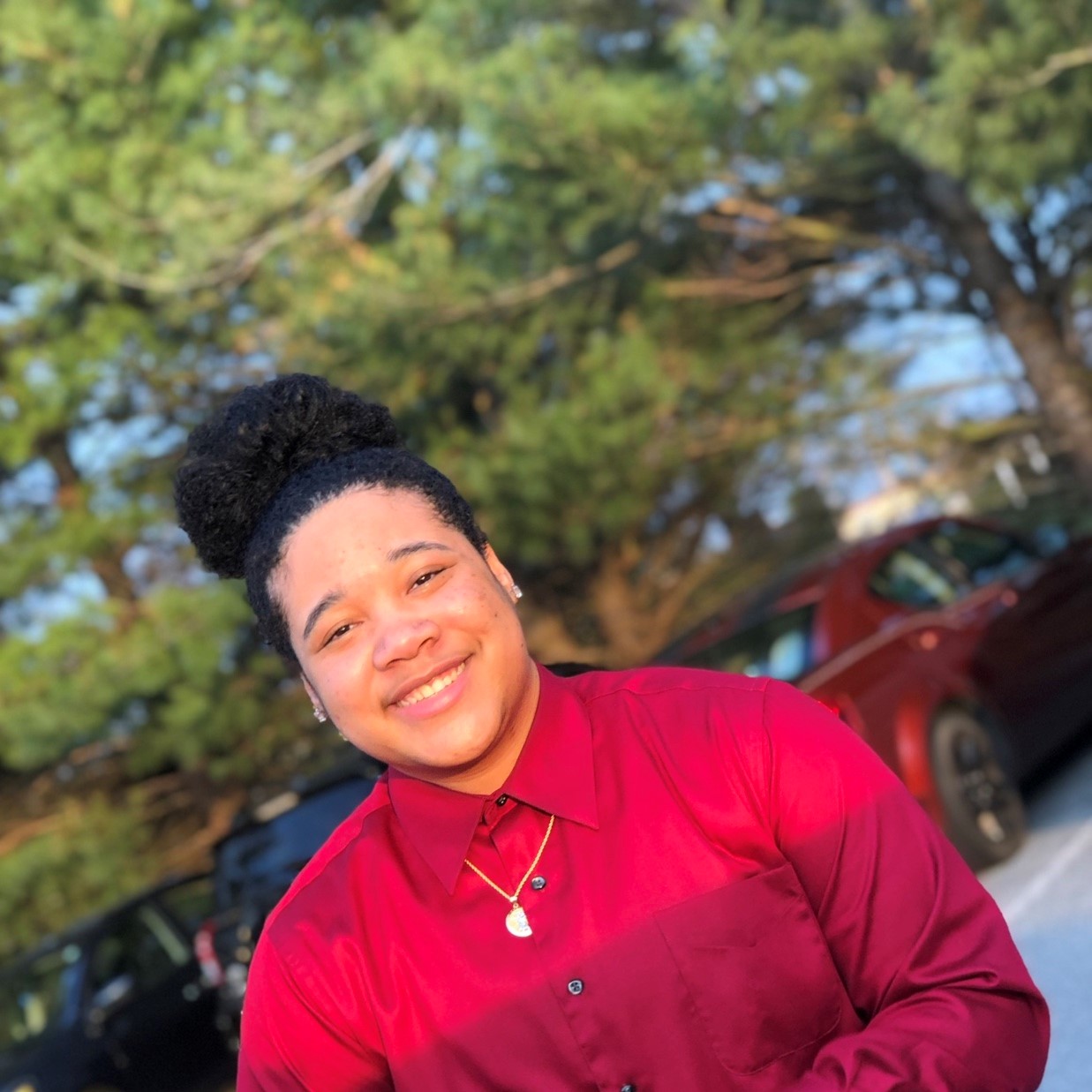 My name is Taylor Sparks-Faulkner. I am a native of Wilmington, DE and I am a senior majoring in Biology, minoring in Chemistry, and I also have a concentration in Pre-Health Professions. I have been working as a TEAL Fellow since the spring semester of my sophomore year, and I am currently mentoring/tutoring students in Cell Biology. Some of my past experiences include: interning at the U.S. Naval Research Laboratory in the chemistry division, studying the kinetics of polymers, as well as volunteering at local schools, organizations, and shelters. I have aspirations of attending medical school in an effort to fulfill my professional goal of becoming a physician, more specifically an anesthesiologist. My passion stems from wanting to do my part in serving communities that are marginalized and underrepresented, as well as being a preeminent figure in a field requiring more diversity, as to instill confidence and invoke hope in the next generation.
Corban Weatherspoon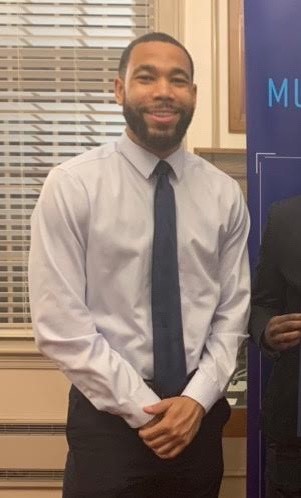 My name is Corban Weatherspoon and I am a Junior Engineering/Physics major with a concentration in Bioengineering from Bear, Delaware. I am currently a peer mentor/tutor for Chemistry 101 as a part of cohort 2 in the TEAL Fellowship Program. I have previously interned with Nemours in Wilmington DE, the Nano-Chemistry and Biomechanics labs at Delaware State University, University of the Sciences and Technology in Bydgoszcz, Poland and Lawrence Livermore National Laboratory in Livermore, California. I  also serve as the President of the Men of Color Alliance organization at DSU.
Stefanny Toala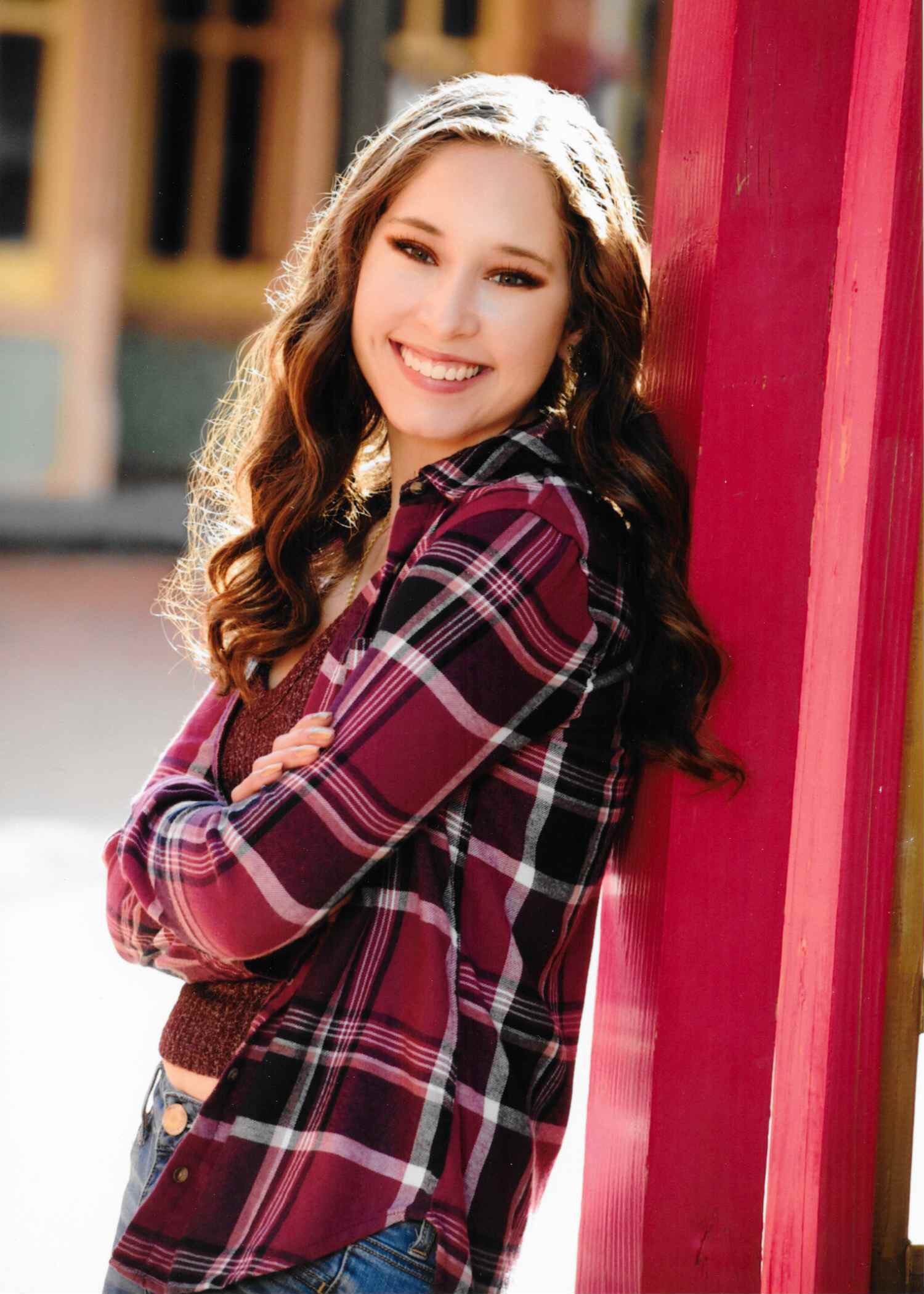 My name is Stefanny Toala. I'm from Tucson, Arizona. I am a student-athlete with the bowling team and a sophomore Chemistry major. I am also a part of the Alliance for Minority Participation (AMP) and the American Chemical Society (ACS) on campus. My career goal is to become a Toxicologist working in a Crime Laboratory.