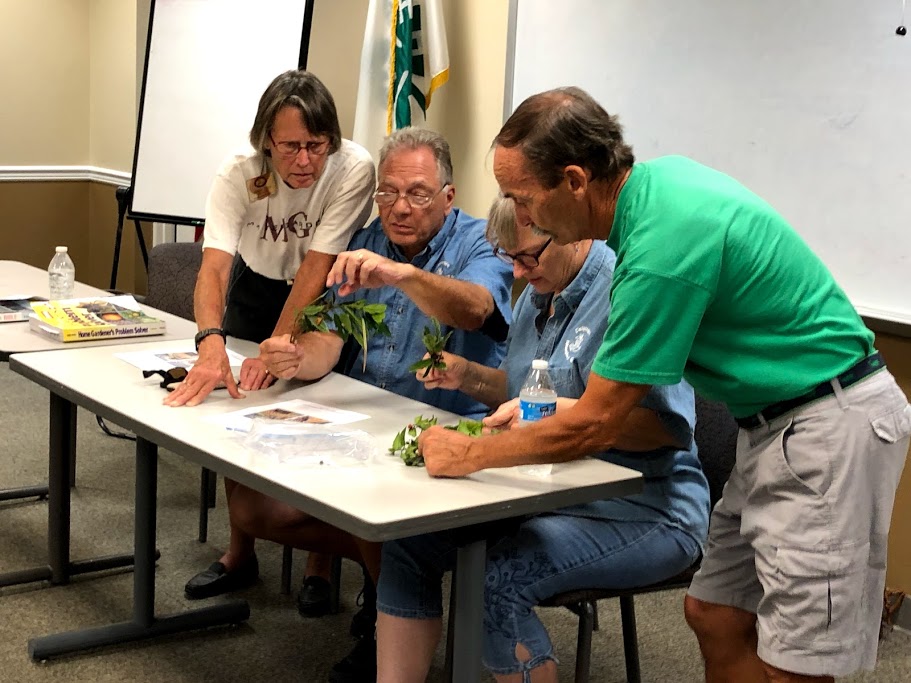 Master Gardener Volunteer site visits are for residential property residents in Kent County.
Master Gardeners (MGs) focus on cultural conditions, management and plant selection in the landscape. The volunteers do not render landscape designs, landscape engineering, tree removal hazards or other specialized advice covered by professional, certified or licensed experts.
A Kent County staff member will contact you to make an appointment for the site visit based on your schedule and Master Gardener availability and location. 
A team of two or three Kent County MGs will visit your garden and help you find solutions to horticultural problems. The team will spend up to two hours on-site. The homeowner will receive a folder of pertinent resources at the time of the site visit. A written report containing specific recommendations will follow in the mail.
No ongoing commitment is implied for any services beyond the consulting service being offered.
Cooperative Extension of Kent County does not endorse any horticultural service or brand. 
COST: The fee is $100, payable at the time of service.
Please make checks payable to Kent County Master Gardener Association:
Kent County Master Gardeners
P.O. Box 136
Woodside DE 19980
Questions?
Call the extension agent: 302.857.6438