Textiles and Apparel Studies Outreach Programs

Summer 2019 FCS Teachers Workshop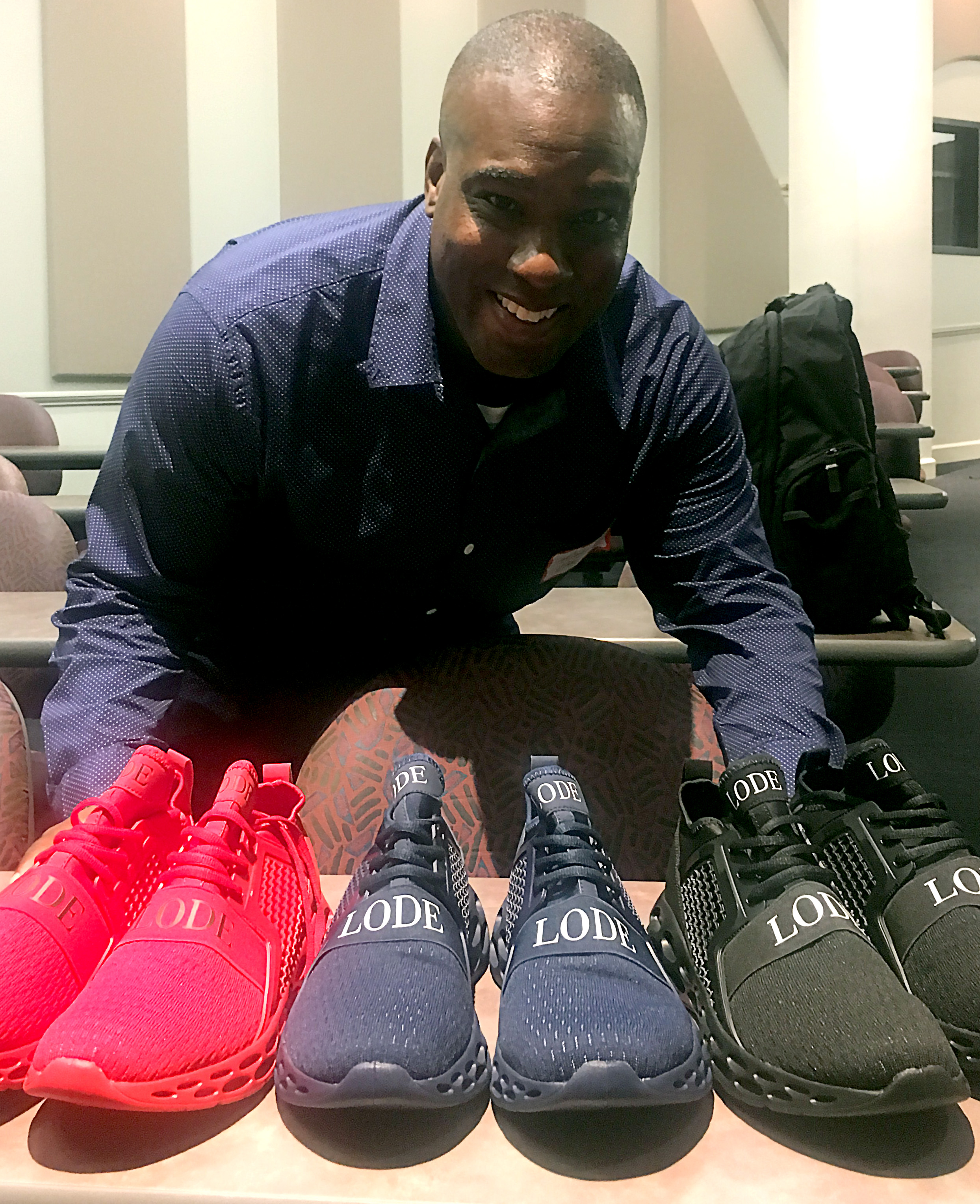 Our First Annual FCS Teacher Workshop, held July 25, from 9 am - 3 pm,  was a success with nearly 30 attendees! Teacher attendees participated in hands-on, collaborative activities that included converting t-shirts into totes and cross-body bags. They discovered new teaching ideas; a textbook give-away resource; industry contacts for student internships, guest speakers, facilities tours, future student employment opportunities, and student study abroad opportunities.
Industry guest speakers from Delaware included: Alayna Aiken, founder of Kenya Gather, who teaches women in Africa to sew; David Johnson, founder of LODE shoe company, who donates shoes to children in need; Eli and Sher Valenzuela, and Ashley Wolfe from First State Manufacturing (FSM), who sew for our military and create commercial products; and Jill Wolfe and historian Bill Ayrey, from ILC Dover, who sew spacesuits and more, and just celebrated the Apollo 50th Anniversary.
This event provided teachers with complimentary refreshments and lunch, mileage reimbursement, and a certificate of completion.
Teachers enjoyed the day networking, collaborating, and being inspired! Here's what participants said about the event:
"Thank you for the great FCS teacher workshop. It was amazing! I love you included real-world business applications so that teachers see that what they're doing has impact. They said multiple times how great it is to be together while learning something they can use in their classrooms."
 
"Thanks…Great event today….I thoroughly enjoyed the fun, food, learning, impact, and new relationships!"
 
"It was educational and inspiring. I will present the hands-on project to my class…"
(Pictured: David Johnson, founder of LODE)
Summer Fashion Camp at Delaware State University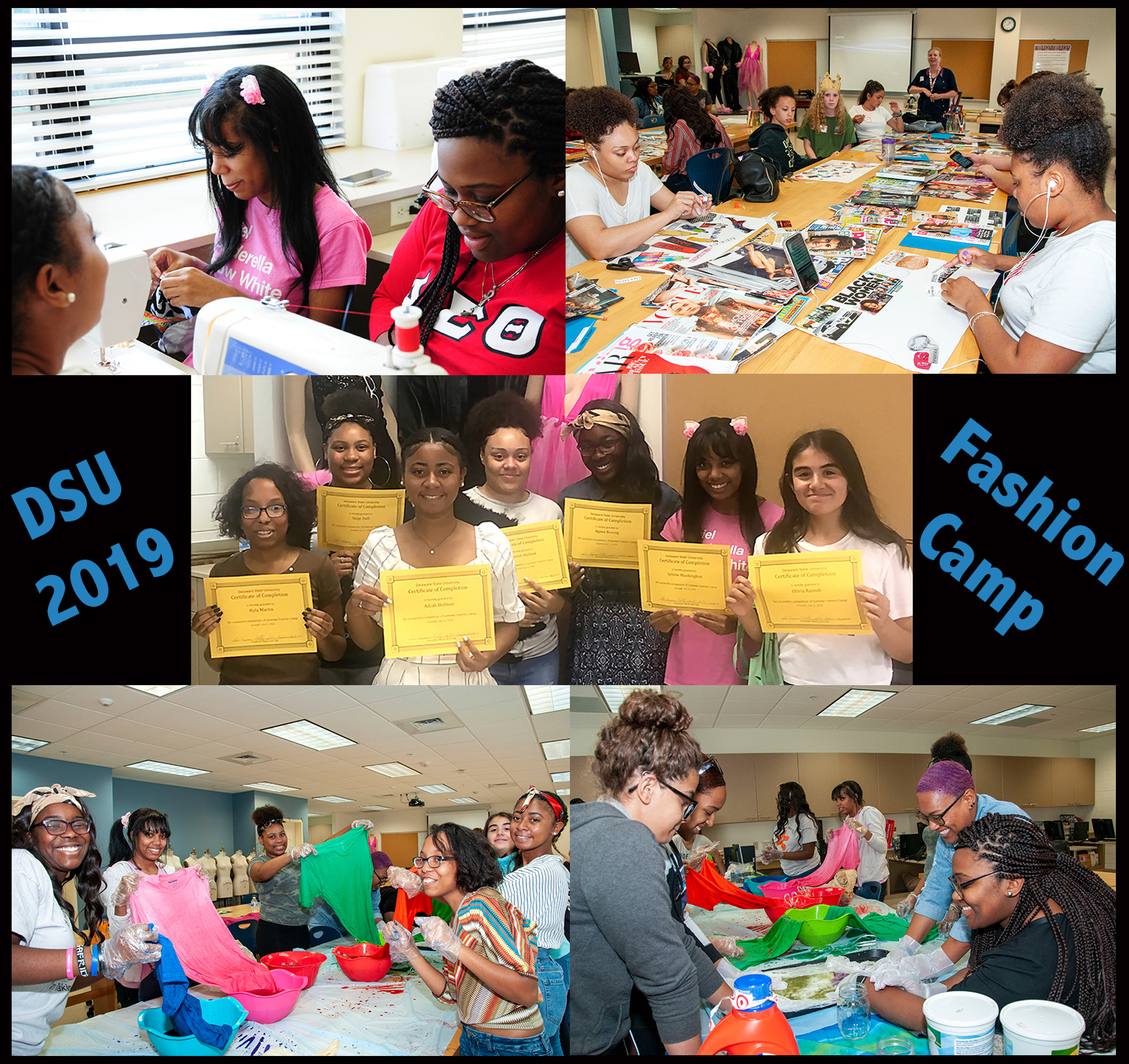 Delaware State University hosted a Fashion Camp July 8 - 12 with 14 students participating and eight receiving certificates of completion for attending all five days of camp! Middle and high school students learned how to sew, dye fabric, and more. This crash course for Beginner fashionistas enrolled in this course received foundational experience in preparation for careers in fashion such as trend forecasting, styling, visual merchandising, textile design, fashion design and costuming. In only five days, students learned to dye t-shirts to create fabulous handbags and about iconic fashion designers, heard from knowledgeable guest speakers, watched inspirational videos about the industry, and took a field trip. These students received more than sewing instruction; they discovered the behind-the-scenes aspects of fashion and experienced a world of career possibilities.
Students who participated in the camp shared the following:
"I enjoyed learning about designers and dying fabrics"
 
"This camp was excellent because it covers so much about fashion in one week" 
 
"I enjoyed being exposed to a variety of beautiful fabrics (aka textiles) from different parts of the world. In addition, I enjoyed learning about historical fashion designers and their influence in the world. Also, I liked learning how to hand-sew and use a sewing machine." 
Click here for a video of DSU's 2019 Summer Fashion Camp
2019 Mentor Program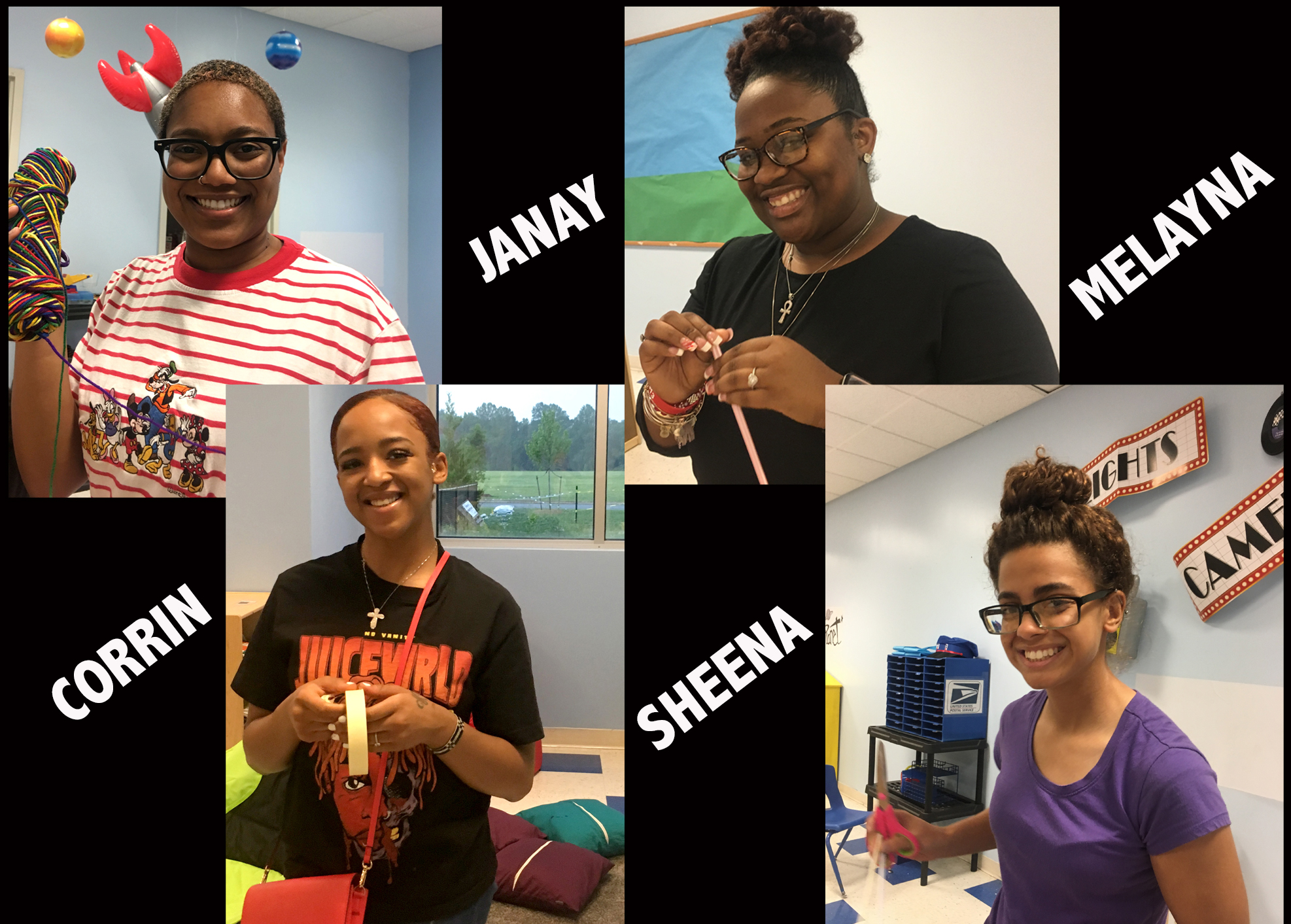 Four undergraduate students from the Textile and Apparel Studies (TAS) program successfully completed DSU's 2019 Mentorship Program. This program provides mentoring opportunities to undergraduate students based upon their GPA and a professor's recommendation. This competitive program offered these four students the opportunity to showcase their fashion knowledge, skill, and talent through afterschool programs at the Boys and Girls Club, crafts for senior citizens at Dover Place Assisted Living, a one-week Fashion Summer Camp for middle and high school students, and the FCS teacher workshop.
Given the challenge to teach others sustainable projects in fashion, these students taught a diverse range of topics from converting used t-shirts into totes, to how sewing on buttons. Throughout the summer, these students presented on various fashion designers, dyes, and fabric dyeing techniques. Using their transferrable fashion skills to help their community, these students impacted community members who ranged from age 3 to 96 by sharing their passion and expertise in textiles and apparel by teaching attainable life-skills within their community.
Click here for a video of DSU's 2019 Mentors Program
Why choose a career in Clothing, Textile and Fashion Merchandising?
Offers challenging, exciting, and financially rewarding career opportunities
Currently provides over 1.4 million jobs and more in the future
The textiles and apparel enterprises remain a critical part of U.S. economy
Demand for services in the fashion industry is strong
Job Opportunities
Textile/Surface Design Careers                
Design Careers
Textile-Surface Designer
Colorist/Stylist
Screen Print Artist 
Woven Fabric Designer
Knit Designer
Textiles Tester
Cutter
Sketcher
Stylist
 
Jobs for Fashion Buying and Merchandising              
Positions for Fashion in Retail Stores
Management Trainee
Department Manager
Assistant Store Manager
Associate Buyer
Assistant Buyer
Distribution Planner
Product Development Trainee
Store Operations
Mall Management
Assistant to Fashion Director
Special Events Planning
Visual Merchandising Team
Personal Shopper
Sales Associate
Fashion Merchandising with Manufacturers
Position for Fashion in Communications
Showroom Sales Trainee
Showroom Receptionist
Clerical Assistant
Product Development
Retail Sales Coordinator
Merchandising Assistant
Assistant Piece Goods and Trim Buyer
Production Assistant
Administrative Assistant
Magazine Editors
Writers
Costume Designers and Media Stylists
Photographers
Position for Apparel Production
Position for Textile Development
Production Control Assistant
Import Coordinator
Junior Industrial Engineer
Costing Analyst
Quality Control Specialist
Assistant Plant Manager
Assistant Converter
Assistant Fabric or Yarn Stylist
Product Development Specialist
Textile Technology
Sales Trainee
Fabric Librarian
For more information, contact:
Dr. Virginia Rolling
Fashion Instructor/Extension Specialist
102G Ag Annex (BLDG 47)
Delaware State University
302.857.6442
vrolling [at] desu.edu